Car clutch release cylinders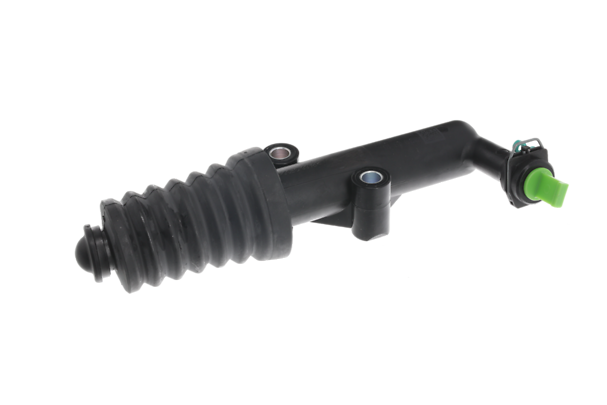 When the driver pushes on the clutch pedal, the car clutch engages. It seems simple, but out of sight from the driver, an entire system is dedicated to engaging the clutch: the clutch hydraulics system. This system transfers the pressure of the clutch pedal to the clutch actuator, engaging the clutch. 
Conventionally, this has been done by a mechanical cable pushing on the actuator to engage the clutch. The increasing complexity of vehicles, plus the packaging constraints of certain vehicles like vans, leave little space for mechanical clutch hydraulics to fit in a straight line between the pedal and the clutch actuator. These design changes call for new parts like clutch master bearings and clutch release bearings. 
The Advantages of Hydraulic Clutch Systems
Fully hydraulic clutch systems have been designed in response to these new requirements. Hydraulics are much more flexible and reliable than mechanical systems that use rigid cables, and they also have some notable advantages over conventional designs.
First, they enable an optimal and constant pedal effort. Second, the material used is much lighter (up to a 70% weight reduction compared to standard clutch system commands) and much more compact. This advantage is the main reason this technology is easier to implement on OE projects. Space saving is essential on vehicles like vans, which are designed to maximise the cargo area as much as possible. These new designs are possible thanks to flexible hydraulic pipes and new parts like clutch release cylinders.
Valeo Hydraulic Clutch Systems
As an answer to this market trend, Valeo has developed a wide range of hydraulic parts, including clutch master cylinders (CMC), clutch release cylinders (CRC) and clutch slave cylinders (CSC).
You will find similar parts in both "semi-hydraulic" and "fully-hydraulic systems." These parts are also known as "clutch master bearings" and "clutch release bearings." 
Semi-Hydraulic System
Clutch Master Cylinder (CMC)
Clutch Release Cylinder (CRC)
Fully-Hydraulic System
Clutch Master Cylinder (CMC)
Concentric Slave Cylinder (CSC)
The "semi-hydraulic" system consists of a transmitter (the CMC), a hose, and a receiver (CRC.)
In a "semi-hydraulic" system, the clutch pedal arm operates a piston in the clutch master cylinder. This action forces hydraulic fluid through a pipe to the clutch release cylinder, where another piston operates the clutch disengagement mechanism.
Each vehicle equipped with a CRC uses an interface within the hydraulic system and a clutch with a fork and release bearing.
How the Clutch Release Cylinder (CRC) Works
Contrary to the CSC (in a fully hydraulic system), the clutch release cylinder is very easy and quick to replace as it is always located outside the transmission housing. The gearbox does not need to be removed to replace the part, so replacing the hydraulic components without removing the gearbox is quick and easy. Replacing a CRC takes around 30 minutes for professionals.
Valeo's clutch bearing range is composed of over 500 part numbers, covering applications such as Fiat Punto, Ford Transit, Hyundai Accent, Kia Picanto, Peugeot 207, Audi A6, and BMW 3 Series.
Learn More About Clutch Hydraulics
Want to learn more about how Clutch Hydraulics work? Watch our free webinar on Valeo Clutch Hydraulics. You'll discover more differences between manual, semi-hydraulic, and fully-hydraulic clutch systems.
You'll learn about the important role of hydraulic pipes, and we'll illustrate the different system components including clutch release cylinders. We'll also explain how manual and robotised gearboxes work differently with hydraulics systems and what major mistakes to avoid damaging your clutch system.