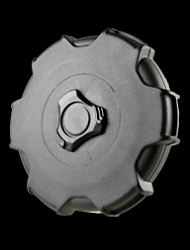 Security Systems for Trucks
As an expert in mechanical security systems, Valeo provides replacement truck security parts for the independent aftermarket. 
Valeo security equipment follows OE or similar quality standards to deliver safe and long-lasting parts to clients, ensuring long-term customer satisfaction. 
Valeo offers an extensive and multi-application range of AdBlue® tank caps and caps, covering most of the best-selling heavy-duty vehicles in Europe.
Valeo also supplies the aftermarket with spare parts for security systems (barrel & key sets, door handles and locks). All parts of Valeo's safety systems are OE or similar quality and are rigorously tested to ensure a safe and sustainable offer.