Car Clutch Discs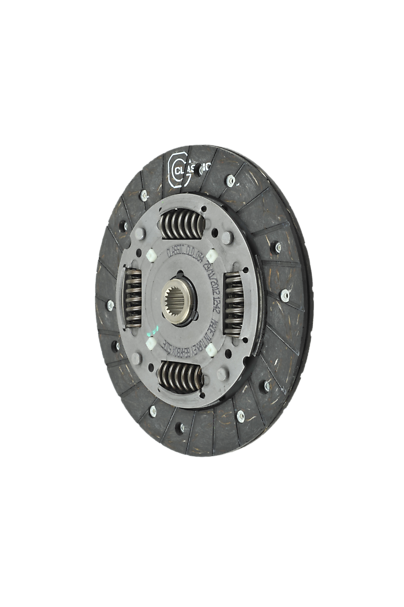 The clutch is an essential part of the transmission, which transfers the engine's power to the wheels.
The clutch disc, also known as the clutch drive plate, is a part placed between the pressure plate of the clutch cover and the flywheel. When the car clutch is engaged, the disc is squeezed between the friction surfaces of these two parts.  
The role of the drive plate is to connect the engine to the gearbox moving at a different speed to gradually allow full torque transfer during driving to filter engine vibrations.
Valeo Premium Clutch Kits
Our premium aftermarket clutch kits provide the market with an optimal solution in terms of quality and performance for a variety of automotive needs.
Our range includes a huge selection of clutches for passenger cars and LCVs to suit vehicles from around the world. We offer clutch kits with Dual Mass Flywheels as well as our Kit4P clutch conversion kits with solid flywheels.
Valeo Clutch Parts
In addition to clutch kits, Valeo offers individual parts for the car clutch, including clutch covers, master cylinders and concentric slave cylinders (CSC), release bearings, flywheels, and more.
These are the same OE parts Valeo offers automotive manufacturers, which you'll also find in our aftermarket clutch kits. 
All Valeo clutch parts are made with the highest OE standards. Valeo's best-in-class friction material is known for its outstanding performance.
Some manufacturers even request Valeo competitors to use Valeo's friction material facings on their clutches.
The Value of Valeo
Valeo offers optimum coverage for all your needs. The Valeo Pressure Drive Plate brings great value for money to a wide range of models.
There are plenty of other reasons to choose Valeo's OE quality clutch parts:
Valeo is a world leader in car clutch friction materials.
Valeo follows OE quality standards for all its clutch parts.
Our car clutches provide 100% torque transfer.
Our clutch parts are designed for smooth gear shifts and optimal gearbox protection.
We carefully considered acoustic and driving comfort in all clutch designs.
Valeo clutches are engineered for robustness and durability.
Valeo Clutch Conversion Kits
Want to learn more about Valeo clutch kits? Watch our free webinar to learn all about the Kit4P Clutch Conversion Kit. You'll learn why certain vehicles fitted with Dual Mass Flywheels (DMF) may benefit from conversion to a Solid Flywheel.
We'll explore the differences between different flywheel technologies and explain how Kit4P improves durability without compromising performance compared to a DMF.