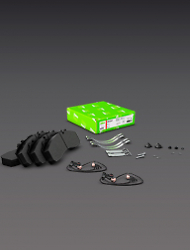 Truck Braking Systems and Brake Parts
As a truck multi-specialist and a major player in braking systems, Valeo provides braking solutions for Heavy Duty professionals looking for cost savings and quality products. 
All Valeo truck brake pads comply with international standards and exceed ECE-R90 requirements thanks to extensive research and development, including a strict validation process for friction materials.
Valeo's truck brakes offer provides an impressive coverage rate on major truck applications in the brake pads range and includes optiPACK™, brake discs, brake linings, and brake shoe kits to complete a full offer for the truck braking system.