Valeo Everguard™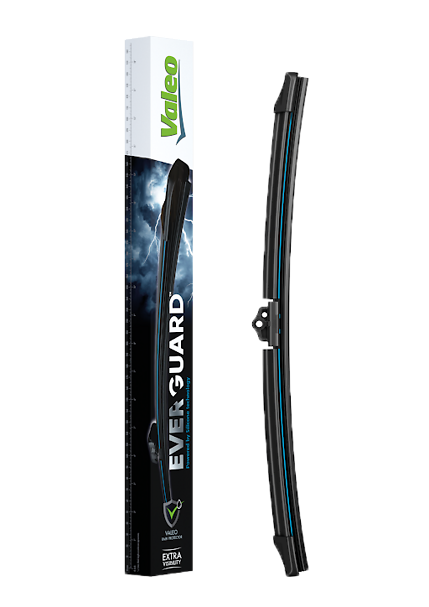 Everguard™ wiper blades, powered by silicone
With long experience and proven expertise of Silicone wiper blades in Asia, Valeo now launches the product in Europe.
Valeo EverguardTM wiper blades are flat, with frame-less design and deliver outstanding performance thanks to the Silicone rubber and a Valeo-engineered coating.
This special combination applies an invisible water repellent barrier on the windshield so that water beads up and rolls away while you drive. These wipers actually carry on working even when they are not being used. One has to try it to believe it!
Buy it now!