SWF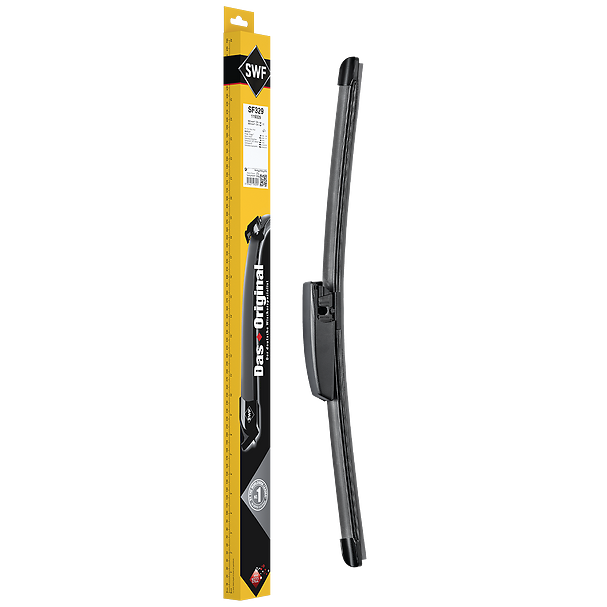 SWF is a brand that combines over 100 years of tradition with modern innovation, and belongs to Valeo, the N° 1 worldwide leader in Wiper Systems*
Drawing upon its expertise and a long history of innovation, SWF offers a full range of premium wiper blades to the aftermarket to address different needs, covering close to 100% of European passenger cars and heavy-duty vehicles and buses.
SWF is designed specifically for customers looking for the exact same technology as the original, whether it be a conventional, hybrid, flat or rear wiper blade.  
4 great reasons to choose Valeo wiping systems
Valeo is N°1 in wiping systems worldwide
A premium wiper blade brand with 100% customer satisfaction
Made in Europe: Produced in European OE factories with the same quality as the original wiper blades
98% of European vehicles covered: A wide range covering nearly every vehicle entering your workshop
The SWF Wiper Blade Range
The SWF windscreen wiper range offers a perfect fit in all segments, including:
SWF Flat Blades
Identical OE technology
Excellent wiping efficiency over time thanks to VisioRubber™, the Valeo Standard in Original Equipment
A perfect fit 
SWF AquaBlade™
Enhanced safety: No visual disturbance for the driver when cleaning the windshield at any speed. Saves 4 metres of braking distance when travelling at 50km/h*
Best-in-class cleaning performance: Washer fluid is distributed along the wiper blade's entire length. The entire wiping surface is perfectly cleaned
SWF Rear Wiper Blades
Provide the driver with perfect visibility through the vehicle's rear window
Remember to replace your rear blade regularly to improve safety!
SWF Conventional Windscreen Wiper Blades 
The SWF conventional wiper blade range covers different blade designs, including:
100% metal wiper arm construction and high-quality rubber blades
Customised solutions (additional spoiler, curved shape or spray nozzle)
Covers all OE specifications available on the market
SWF Hybrid Wiper Blades
OE design
A simple 10-length range compatible with 9 million cars in Europe (mainly Asian car manufacturers)
Covers all OE specifications available on the market
SWF Added Value
SWF ensures a perfect fit by using exact same technology as Original Equipment. Since we supply OE wiper blades from our European factories, you enjoy the same quality as the original wipers. Quality is at the heart of what we do throughout the design and production process to ensure your maximum satisfaction. 
SWF is a brand you can trust with over 100 years of experience.