Valeo First™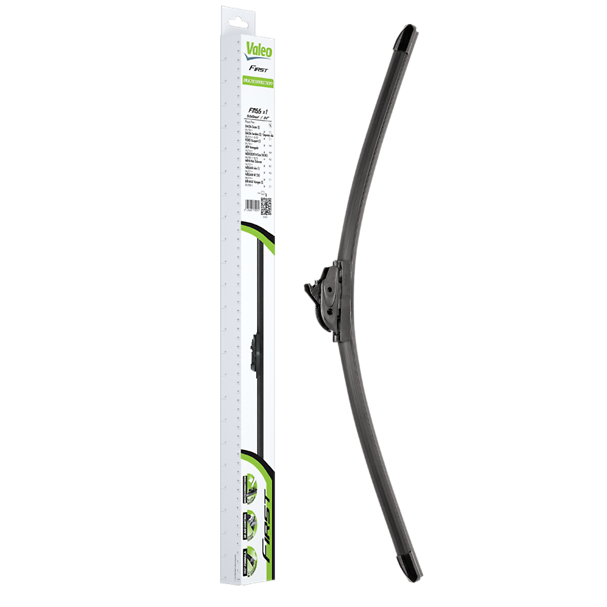 The Valeo First™ blade range offers affordable easy-to-fit wipers engineered by Valeo's experts.
The First™ car wiper blade range covers all blade types, including conventional, hybrid, and flat multi connection blades.
Valeo puts our customers first, so we've designed these blades to be simple, efficient, durable, and universal. As a supplier of wiper blades for both OE manufacturers and the aftermarket, Valeo ensures OE quality for all of its wiper products.
The First™ range is an innovative multiconnection technology which offers an excellent coverage rate with a small range of wipers. 

Easy Installation
Multiconnection technology allows you to use just 4 adapters (1 is premounted) and 12 part numbers to cover 92% of the European carparc. This smart system allows for an easy installation with just one click.
The symmetrical spoiler shape allows the driver to apply Valeo First™ wipers to both left- and right-hand drive cars.
Valeo cares about the customer experience. That's why Valeo First™ delivers comprehensive support by providing fitting instruction videos and interactive part number finders for all wiping technologies.

Smart design
The metal frame of the classic First™ wipers delivers additional durability in the worst weather conditions. 
Thanks to patented Pyramid technology, Valeo First™ has a perfect clamping force comparable to the original wiper.
Valeo synthetic rubber with an extra coating ensures long-lasting resistance and performance for perfect windscreen visibility.

Smart Packaging
The new packaging is made with 100% recyclable cardboard printed with soy-based inks. The cardboard is made from virgin wood fibres coming from sustainably managed forests.