Valeo Infinium™ Wiper Blades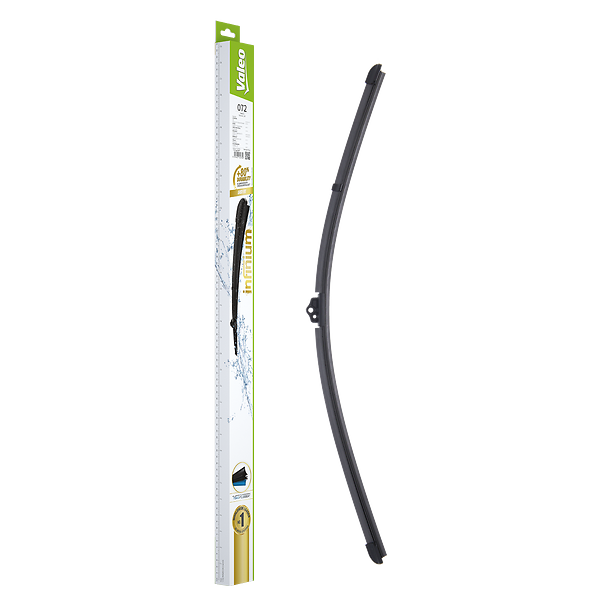 VALEO INFINIUM™ - The most durable Valeo wiper blade
Valeo Infinium™ - A wiper blade range for the retail market designed with the end-user in mind.
Valeo aims the Infinium™ range at the entire retail market, encompassing Tyre Specialists, Auto Centres, Petrol Stations, Car Washes, Fast Fitters, and Glass Specialists.
Thoughtful packaging highlights the strong selling points and unique advantages of Infinium™ windscreen wiper blades to promote measurable end-user benefits.
Valeo has also tested and approved packaging layouts with consumer panels to ease choice and improve the overall purchase experience.
As the Valeo Infinium™ range is dedicated to the Retail market, Valeo took special care to mention windscreen wipers in an easy-to-understand way, improving the consumer journey for even the most inexperienced shoppers.
In addition to driver needs, Valeo also considered retail market needs for windscreen wiper blades and designed a range that enables retail players to:
Maximise shelf rotation and turnover
Thanks to smart products with high carparc coverage and innovative connectors.
Differentiate from competitors
The Valeo Infinium™  range's design and communication are based on end-user studies to meet consumer expectations in car wiper blades.
The Infinium™  range includes several first-to-market wiper blade innovations on a worldwide or European level.
Valeo offers a complete pack of services to boost retailer sales, including printed communications, digital launch packs, point-of-sales tools, and merchandising optimisation plans.
This support is what makes Valeo the best partner to drive replacement wiper blade category sales.