Car light bulbs (12v)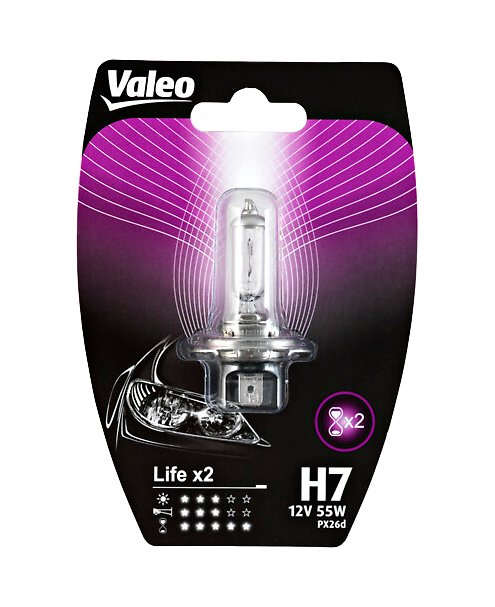 As an expert in OE manufacturing and a worldwide leader in automotive Lighting Systems, Valeo has more than 80 years of experience in lighting design and innovation. 
Valeo builds upon its knowledge to strictly define and control car light bulb performance during lighting development to meet the most stringent OE specifications. 
Valeo continues to develop better-performing products to facilitate the daily life of drivers.
The lifespan of Valeo's latest range of Life x2 car bulbs is significantly improved compared to standard car light bulbs.
This technology enables less frequent replacement, saving energy and saving you money. 
All Valeo car light bulbs fulfil ECE R37 regulation requirements, the minimum level of quality required in Europe. Valeo goes beyond these base requirements by manufacturing car bulbs to OE and OES standards to ensure the best possible performance.
Meeting these standards requires additional tests, such as:
Car Bulb lifespan
Overvoltage
Shock resistance 
Colour maintenance
Vibration resistance
Flux maintenance factor
Material outgassing
Connection tab resistance
Each Valeo car light bulb is tested for vibration, an essential criterion. The tungsten filament is reinforced for better vibration resistance, thus improving lifespan. 
ECE-R37 regulates car bulbs' approval according to:
Dimensions 
Electrical, photometrical, and technical features
Colour of light emitted
Power standards