Car Electronic Ballast for Xenon Lights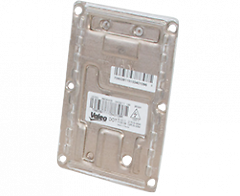 Xenon light sources require high voltage to function. Fitting requirements can vary depending on the generation of Xenon technology, but the same basic measures must be taken before manipulating and servicing Xenon car lights.
During Xenon lamp startup, the electronic ballast and igniter emit twenty thousand volts (20kV), so safely powering off the system is critical for safe lighting maintenance procedures.
Some vehicles equipped with comfort functions may activate the lighting system when the vehicle is unlocked or the doors open.
The variety of Xenon car lights on the market means the only sure way to completely protect yourself from a 20kV discharge is to disconnect the battery.
Xenon lights are high-voltage and high-current controlled, with a 200Hz frequency in steady-state mode.
These signals are potential sources of disturbance for car electronics. The entire system is shielded from the electronic ballast unit to the lamp connector to comply with automotive Electromagnetic Compatibility (EMC) standards.
Note:
Only trained professionals should attempt to repair Xenon lights due to the dangers of high voltage.