Valeo, A Leader in Car HVAC Systems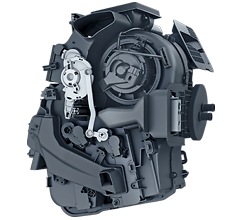 Heating, Ventilation, and Air Conditioning (HVAC) systems are key to ensuring passenger comfort in any vehicle. Valeo's long-standing Original Equipment (OE) expertise in automotive HVAC systems has led to its leading position in the current marketplace. Today, 1 in 3 vehicles in Europe is equipped with a Valeo OE car HVAC system. Valeo equips all recent best-selling European vehicles in both Passenger Cars and Trucks & Bus applications. Valeo's OE quality car HVAC range includes all parts necessary for a HVAC system.
Car HVAC Components:
Evaporator:  Ensures optimal air cooling, either by cooling or drying the air entering the cabin
Blower: Propels air into the cabin. Ventilation power and speed is regulated by the Control Electronics
Actuator: Distributes air inside the cabin, combines airflows to manage cabin temperature, and opens or closes the air intake
Heater Core: Exchanges water and air using the heat of liquid coolant to heat the cabin air
Expansion Valve/Orifice Tube: Controls the drop in pressure for refrigerant evaporation; provides the exact refrigerant liquid quantity specified by the manufacturer
Sensor: Monitors the evaporator temperature to prevent freezing
Why Choose Valeo Technology and Innovation ?
Pioneering key products and services since the 1950s, Valeo has become a recognized car HVAC expert thanks to its complete range, innovative solutions, and sales synergy offer. Here a just a few reasons why Valeo HVAC systems are so popular:
Valeo is a worldwide leader in car HVAC systems with a diverse product offer
Valeo guarantees the best customer service on the market, from logistics and delivery to packaging and technical support
Valeo offers the opportunity for unique synergy sales of automotive HVAC parts
Unique Synergy Sales
Blowers and Control Electronics
Evaporators and Expansion Valves/Orifice Tubes
Blowers and Cabin Air Filters