Car Lane Departure Warning System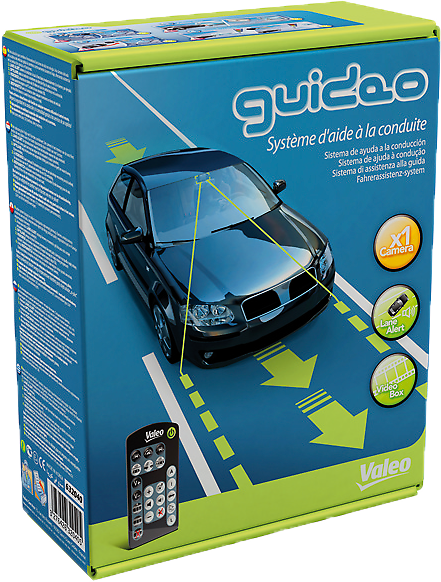 Guideo™ - Your very own co-pilot

Lane Alert
The Lane alert function warns you if you cross a white line without indicating. This prevents the car from leaving the road and reduces the risk of accidents. It is especially important in the event of sudden drowsiness during long journeys.
Optilane
The Optilane function helps you stick to your trajectory by alerting you to any involuntary diversion caused by a distraction, such as instrument adjustments, radio settings, etc.
Video Box 
The Video box function films the road and, in the event of a sudden acceleration or loss of speed associated with an accident, records the circumstances of the accident.
Beep&watch
The beep&watch function alerts you to any movement in front of your vehicle and is particularly useful in traffic jams and at lights when the vehicle in front may have moved forward.