Car Horns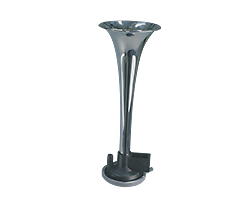 Valeo provides a range of 15 multi-application part numbers for passenger cars. Standard horns enable coverage of a large section of the car range. Valeo electronic horns for cars offer excellent acoustic performance with a reduced size.
Valeo car horns are strictly identical to Original Equipment. As a result, Valeo's standard horns, electronic horns and air horns for cars meet all European regulations and durability standards.
Valeo horns meet numerous quality certifications, including ISO TS 16949_2009 and ISO 9001, which ensures production process and quality consistency. The new AM80s range is easy to fit thanks to the JPT, USCAR, and SICMA II connectors.