Brake disc sets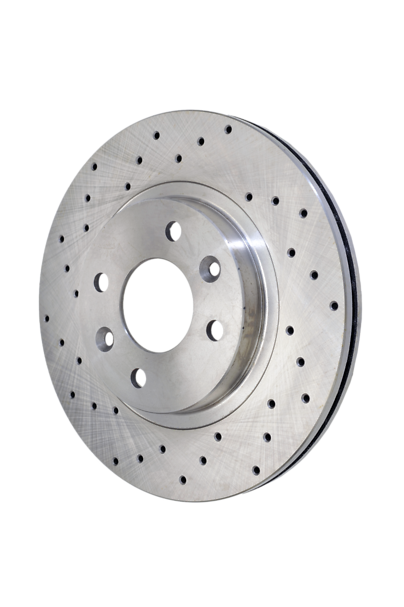 Valeo brake discs do not compromise on safety or comfort. Valeo brake discs conform to the highest quality standards to provide maximum safety. Valeo Brake discs are designed to withstand the highest temperatures and allow a more consistent distribution of heat. They use OE technologies, which ensure top quality. A precision finish eliminates vibrations and guarantees a high level of comfort during braking.
The Valeo brake discs range is comprises of over 600 references covering 94% of the European car range. The range is ECE R90 compliant. Valeo has anticipated the application of this European regulation since 2011. All Valeo brake discs suppliers are to fulfil the rigorous standards ordained by Valeo to produce their products. Quality and comfort for the end–users are the key focuses for Valeo.
New technologies: Discs with bearings: Assembly of the bearings meets the O.E. specifications: 100% verified before pre-mounted, 19 references, featuring a quick, easy and safe mounting for the workshop Composition: Brake disc, Extra-strong ball bearings, Built-in ABS ring Cross DRILLED DISCS (sport brake discs): 8 references dedicated to providing ultimate safety, better heat dissipation, better evacuation of rainwater, more stable performance under all conditions and an outstanding design.
This technology in mainly used for high performance car applications such as BMW, MERCEDES, PORSCHE and LAND ROVER. Thanks to special ventilation the air is spread more quickly inside the disc and regulates the heat caused by braking, thus allowing a better braking power.
Choose Valeo: Top quality in your grasp
100% of the range is ECE R90-compliant (Valeo was one of the first suppliers to anticipate the application of this standard at the end of 2011)
A strict machining tolerance of 15 microns for smoother braking
A perfect fit
Vibration and noise-free braking
Superior quality cast iron
High carbon density cast iron for brakes that last longer
Hardness above 220 brinel
Shorter braking distances for a long-lasting product