Truck steering column switches and control modules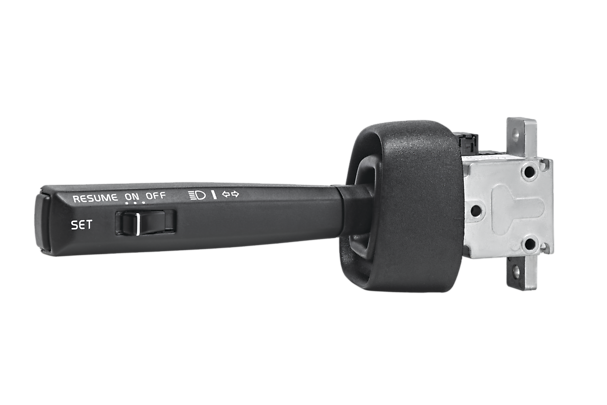 Steering column modules are essential safety items, as they directly control security functions in the vehicle.
After a few years, mechanical stress or electrical dysfunction can wear down and break the switch, which must be replaced immediately.
Lighting and signalling equipment are particularly important as the driver's view of the road is one of the main elements of vehicle inspection centre specifications.
Valeo is a global leader in switch systems, producing in Europe, Asia, America and Africa for most car manufacturers. Valeo is the OE (Original Equipment) and OES partner of all major car and truck manufacturers.
Choose OE quality for your safety
Valeo products comply with OE durability and performance specifications, ensuring a long and safe drive.
As 100% OE products, Valeo steering column modules ensure an exact fit on the vehicle: no modification or manipulation required.
Valeo products are tested in the most severe conditions to resist to the most extreme environments (extreme temperatures, humidity, dust, etc.)
We recommend replacing safety products with OE-quality products to ensure the same safety, performance, and durability.
Our column switches and control modules range
Clocksprings
Reference 645155
For Volvo Trucks FE series / FL series
Lighting & Wiper Switches
Reference 645143
For Mercedes-Benz Actros MP2 / MP3
Lighting Switches
Reference 645153
For Renault Trucks
Why choose Valeo technology and innovation ?
All Valeo Steering Column Modules sold on the aftermarket are 100% Original Products produced in Valeo factories
We produce a wide range of products for French, Italian, Swedish and German brands in the LCV and Trucks segment
We offer a full level of additional services, including fitting videos and technical support services in the Tech@ssist portal