Car Door Handles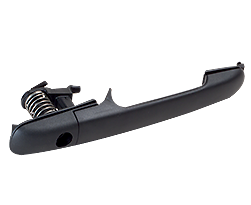 Valeo provides a focused range of car door handle replacement parts. The design and finish of the replacement door handle are identical to the Original Equipment to preserve the car's aesthetics.
Why Choose Valeo :
Durable: Valeo parts resist harsh conditions like extreme weather and car washes. Valeo replacement car door handles are designed to withstand repetitive daily use.
Safe: Safety is always the top priority at Valeo. We ensure our door handles shut the door completely every time so it remains securely closed in case of a collision.