Bus & Coach Horns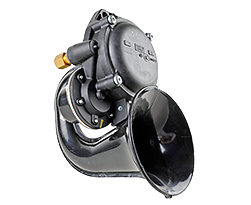 Horns are vital safety equipment on vehicles of all sizes, warning drivers of dangers on the road. Bus & coach horns alert inattentive drivers or pedestrians to the manoeuvres of these very large vehicles, helping to prevent accidents.
Valeo provides a range of horns for bus & coach, offering excellent acoustic performance. 
Valeo is a key player in aftermarket replacement horn parts and ensures that parts are available for old and new car applications, whereas car makers focus solely on recent applications. The range is aligned with OE requirements and meets European horn regulations.