Automatic Lighting Activation Systems for Cars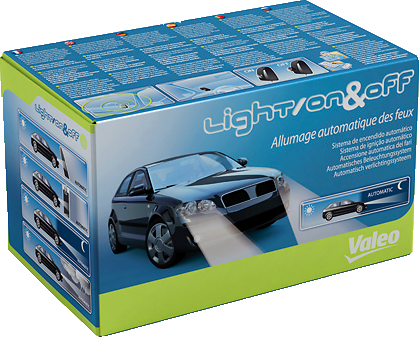 Light/on&off™ - Automatic Light Activation
Visibility is often reduced in everyday driving situations: tunnels, underground car parks, sudden weather changes (thunderstorms, fog), or nightfall. These conditions result in reduced visibility, often poorly perceived by the driver, but Poor visibility is a potential danger for drivers and other road users, increasing the risk of:
Hitting another vehicle, a pedestrian, or an obstacle
Being hit by another vehicle that did not see you
 
Light/on&off™ is an automatic lighting system that activates as soon as the light level becomes low, then deactivates as soon as the light level is sufficient again to minimise the danger of this risk.
The light/on&off system makes up for this underestimation of the risk by the driver. In addition, in some countries, forgetting to light your lights under a tunnel or at night is a punishable offence.
Automatic and Instant:
An optical sensor positioned on the windscreen inside the vehicle continuously detects the brightness level
When the brightness level decreases and reaches too low a level (1000 lux), the information is then transmitted to the electronic unit, which automatically and instantaneously activates the dipped-beam and position-beam headlamps of the vehicle
The lights are automatically switched off in less than 20 seconds after the sufficient brightness level is again reached (3000 lux)
The system can be easily disabled to switch to manual mode by an on/off switch on the sensor