Switches under wheel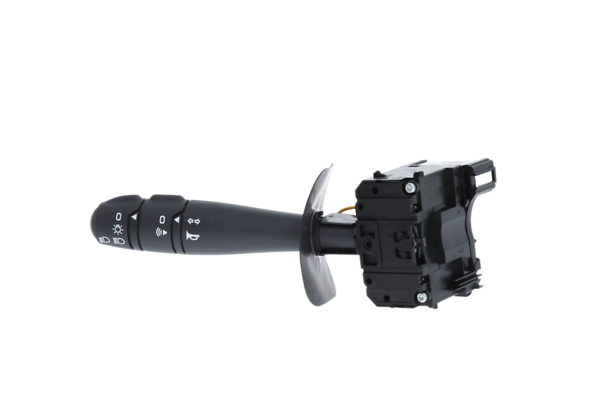 Safety & comfort products : The turn signal, wiper and lighting functions play a key role in enhancing driver safety. If the switches are broken, they must be replaced in line with vehicle inspection centre specifications. It is highly recommended to replace them with original products.
The advantages of the Valeo offer : High-value products for garages, especially when the complete module has to be replaced. The Valeo portfolio contains 262 part numbers for passenger cars and commercial vehicles. 119 complete modules for: ALFA ROMEO, CITROËN, FIAT, IVECO, LANCIA, PEUGEOT, and RENAULT 134 single levers (lighting or wiper switch) for: ALFA ROMEO, CITROËN, FIAT, IVECO, LANCIA, OPEL, PEUGEOT, and RENAULT.
New product category : 9 clocksprings for RENAULT & DACIA Valeo info The average fitting time for professionals is around one hour, using the vehicle manual. Replacement without electronic re-initialization or specific tools.