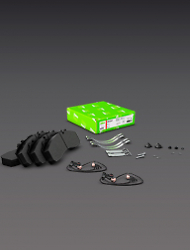 Bus Braking Systems
As a bus and coach multi-specialist and a major player in braking systems, Valeo provides braking solutions for Heavy Duty professionals seeking cost savings and quality products. 
All Valeo brake pads comply with international standards and exceed ECE-R90 requirements, thanks to extensive research and development, including a strict validation process for friction materials. 
The optiPACK™ range responds to market needs for bus and coach. This all-in-one kit includes all the necessary pads, accessories, and wear indicators for safe replacement of pads. It is designed to save time, reduce vehicle downtime, and simplify ordering. optiPACK™ is an easy-to-sell, easy-to-store, and easy-to-assemble solution for buses and coaches.