INFINIUM™ - The most durable Valeo wiper blade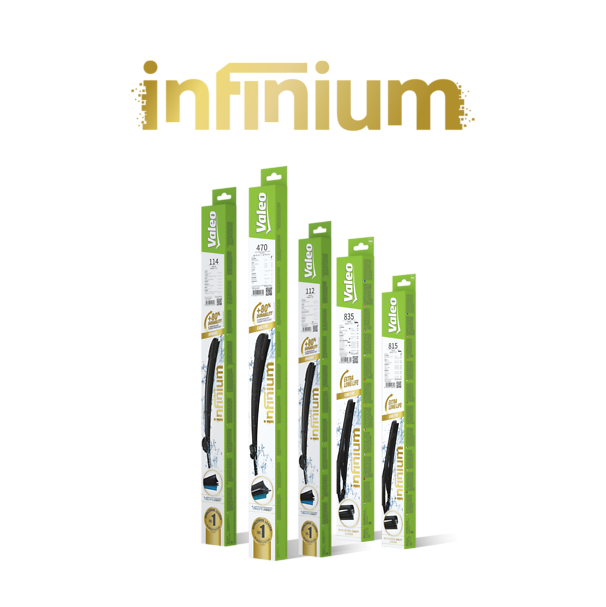 VALEO INFINIUMTM offers the best performance wiper blade over time
 
If you've ever purchased a pair of wiper blades in a retail store, you know how frustrating it is to have to come back the year after to buy a new pair.
To add to the pain, those standard blades always come in one of those impossible-to-open plastic shells.
 
This is a common hassle for all drivers.
 
That's why Valeo introduced its new range of wiper blade designed to last longer that those standard blades.