Valeo Infinium™ Wiper Blades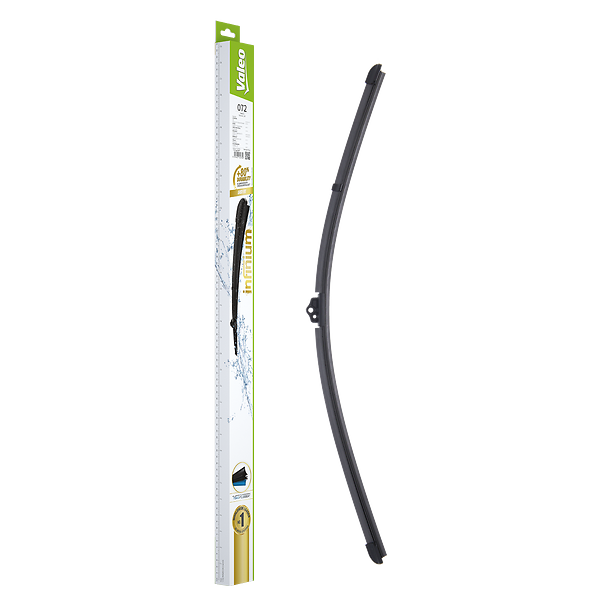 VALEO INFINIUM™ - The most durable Valeo wiper blade
If you've ever purchased a pair of car wiper blades in a retail store, you know how frustrating it is to return to replace a worn pair of windscreen wipers year after year. To make things worse, standard replacement wiper blades always come in those impossible-to-open plastic shells.
Once again, Valeo is responding to consumer needs with the launch of the Valeo Infinium™ range. This range offers the best wiper blade performance over time, and its wipers are also 80% more durable than previous generations.
That's important because longer-lasting windscreen wiper blades preserve the safety benefits of new wipers for longer while saving you money.
The Valeo Infinium™ universal wiper blade range uses more durable materials for impressive gains in blade longevity.
The blades are rigorously tested for resistance against the most intense weather conditions, including extreme heat, cold, and UV rays.
Not sure which replacement wiper blade fits your vehicle? Our innovative multiconnection design allows for an easy fit for both front and rear blades on many vehicles. Compatibility information is easy to find on the box.
Plus, the Valeo Infinium™ windscreen wiper range offers 100% cardboard and 100% recyclable packaging. The packaging also contains a QR code you can scan for all the information needed for quick and easy assembly.